Define a relevant and targeted social media strategy
Would you like to implement an effective social media strategy? The Altitude team can help you determine the platform that best suits your business and your target audience. We will then establish goals for content delivery, visitor interaction volume and number of fans and / or subscribers. We can also arrange a schedule for dissemination of content, fully manage the drafting and dissemination of such content, and even conduct an advertising campaign on social media.
Here is what you will get with Altitude:
A presence in social media that is tailored to your industry
Performance monitoring of your campaign to maximize your investment
Increased interaction with your fans or subscribers
The Altitude Method: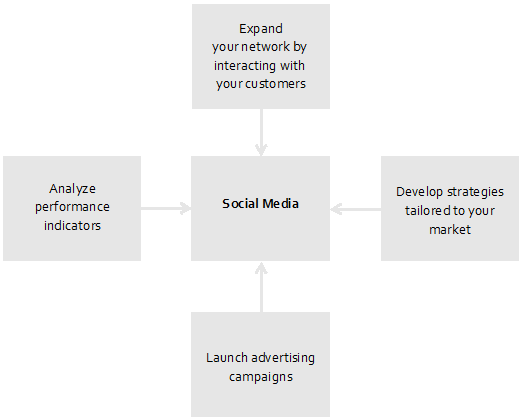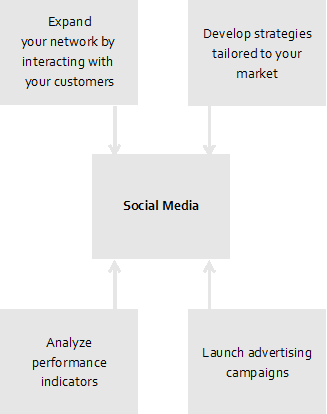 For more information, please do not hesitate to contact us.