Support for management of your marketing functions
Are you looking for assistance in managing your marketing or do you simply not have the resources internally? We offer SMEs assistance from our experienced professionals in traditional and web marketing, for the management of specific projects or for the complete management of your marketing services.
Here is what you will get with Altitude:
The support of a competent and experienced specialist in traditional and Web marketing.
Modern and efficient marketing strategies and tools
The opportunity to measure the effectiveness of the marketing strategies put in place and to make adjustments, as necessary
The Altitude Method: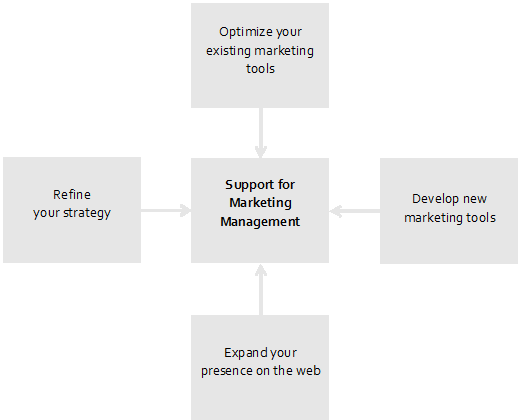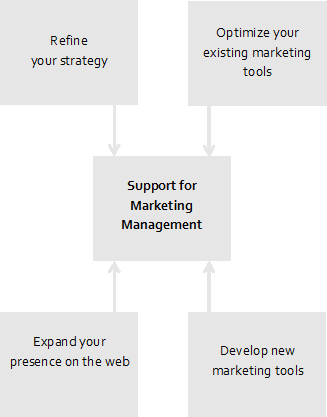 For more information, please do not hesitate to contact us.