A Web positioning plan to optimize your online presence
Do you want to raise your profile online, generate more leads and improve Web sales? We can analyze your current web positioning and then propose to you a strategy based on your corporate objectives.
Development of a Web strategy is generally done after or in conjunction with positioning in the Market Planning process. The Web strategy created will also propose one or more Web tools to be used in accordance with your goals.
Here is what you will get with Altitude:
An evaluation of your current web presence compared with your competition
An effective strategy for increasing your visibility and revenue
Effective tools for measuring the performance of your company and to identify corrective actions as needed
The Altitude Method: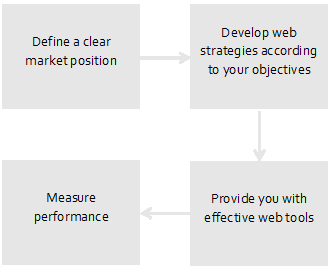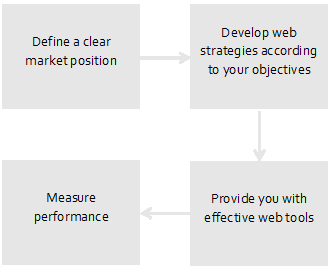 For more information, please do not hesitate to contact us.