Marketing Plan
To plan and operationalize your strategy
Do you want to better understand your market, determine its size and define your target audience? After an analysis of your business and its environment, we will help you establish clear objectives as well as a concrete marketing strategy.
Here is what you will get with Altitude:
Optimal segmentation for your target market
Quantification of opportunities in the segment targeted
Clearly defined positioning
A results-oriented action plan
Realistic budgeting
Positioning Plan
To differentiate yourself
Do you want to differentiate yourself from your competitors and demonstrate your value to your customers? The Altitude team will highlight your most robust competitive advantages in order to distinguish you on the playing-field for your target market.
Here is what you will get with Altitude:
A rigorous analysis of your competitive environment
A clear and attractive position for your target market
Action Plan
For an effective strategy
Do you want to develop your customer base using efficient means? We offer business strategies to optimize your sales and marketing activities.
Here is what you will get with Altitude:
Realistic strategies adapted to your reality
Concrete strategic outcomes, including actions to be implemented for sales generation, as well as for your Web or traditional marketing activities
Business Plan
For a well-defined project
If you are a business with a new project, or if you want to obtain funding for an existing project, we will produce a complete business plan for you.
Here is what you will get with Altitude:
A business project defined according to the opportunity as well as to the human, material and financial resources required
Maximization of the probability of your project's success
The Altitude method: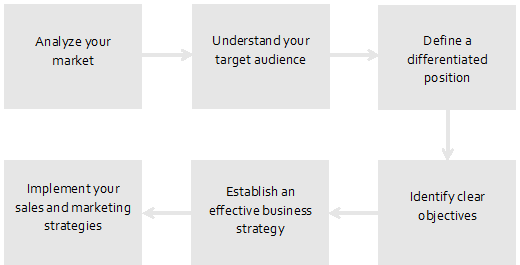 style="text-align:center;"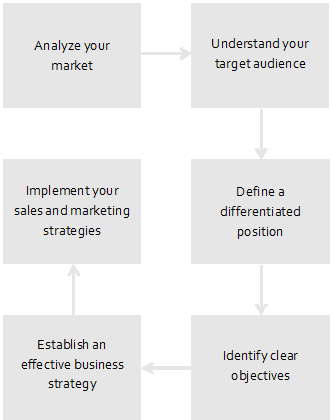 For more information, please do not hesitate to contact us.